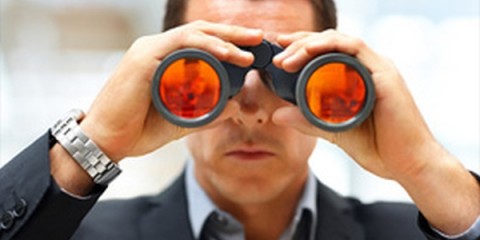 "Efficiency through discretion and performance in emergency situations…"
KNECHT INVESTIGATIONS Geneva
PRIVATE DETECTIVE AGENCY, INTELLIGENCE & INVESTIGATIONS Our clients are private or corporate. Our missions: private, commercial and industrial investigations.
Accredited detective by the State Council of the Canton of Geneva

Business intelligence agent

Registered in the commercial register

Investigations in Switzerland and Worldwide
What can we do for you?
Being a private investigator, I'm a professional technician of the investigation : My job is to seek, find and get the information and the information you need…

I work to detect, prevent or repair legal injury.

I can gather the evidence you need to prove your legal case beyond doubt.

I work in various fields (economic, civil law, criminal law…), my only goal is to seek and obtain any information and any evidence you need to defend your interests before the courts or for an amicable conciliation.

I exercise an independent profession regulated by the Criminal Legislation of Geneva, the Law on intermediate agents (LAint)* and its regulation (RAint)*.

Certified and authorized detective by the State Council of Geneva, I hold a professional card of private detective, Nr GE 520 and a professional card of business intelligence officer, Nr GE 183.

Being under the control of the Administrative Authority, I offer guarantees of morality, probity and honor.

The mission entrusted to me must be legitimate, ie there must be a legal relationship between the client and the person or entity to which the investigation is directed.

At the end of each investigation, a written report, detailed and accurate is issued. It is admissible in court as an element of proof.

All inquiries and investigations are conducted in strict compliance with the laws and regulations of the countries concerned by the cases I deal with.

*Prior administrative authorizations don't confer any official status to those who have. They don't engage the responsibility of the public authorities in any way, and Cantonal authorizations don't alter the private and independent nature of the function.

Legal bases : Law on intermediate agents (LAInt) & Regulation of the Law on intermediate agents (RAInt), I-2-12 et I-2-12.01 of Geneva Criminal Legislation.

In my profession, absolute discretion is a must and I work only  in a full trust spirit with my clients. All my advice, missions and investigations are covered by professional secrecy.
Clients & Rates
Our clients are from all walks:

Attorneys, lawyers, notaries, bailiffs…

Industrial groups, SMEs, tradesmen…

Various Federal and Cantonal administrations…

Banks, credit institutions, insurance companies…

Private…

Associations…

Detective and agent business intelligence are independent professionals whose fees are free and may vary depending on the difficulty of the investigation, on time spent and technical means employed to perform the investigations.

The fees are set by agreement at the beginning of each mission with the client on the basis of a preliminary estimate. A contract is subsequently established, it allows to investigate on behalf of the client.

At the end of each investigation a written, detailed and timestamped report is issued (admissible in courts).

Consultations are free, confidential and without obligation.

A mandatory provision will be charged as a deposit upon signing the mandate.
Private or corporate…
What kinds of assignments can you give us?
Do you need a private investigator?
For your investigations, better call a professional…